For a hundred years now, the theater has been known as Berlin's number one address for big show entertainment. Max Reinhardt performed in the arena of what was then the Circus Schumann for the first time back in 1910. At the time, it was still housed in the building at Am Zirkus 1 on Schiffbauerdamm, which was originally intended as a market hall. When Reinhardt established the precursor to the Palast known as the Großes Schauspielhaus on this site in 1919, he commissioned the modernist architect Hans Poelzig to design a magnificent theater.
From 1924, the newly-appointed artistic director, Erik Charell, created the revues that characterise the reputation and aesthetics of the "Golden Twenties" in Berlin to this day. In 1980, the old Palast had to be closed due to major subsidence and structural damage to the building. On 27 April 1984, the new Palast opened at Friedrichstraße 107 as the last major grand construction project of the German Democratic Republic (GDR).
At Friedrichstraße 107, the glamourous revue tradition lives on. The biggest names in show business have graced the stage at this legendary theater. To name just a few: Shirley Bassey, Joe Cocker, Phil Collins, Udo Jürgens, Hildegard Knef and Liza Minnelli.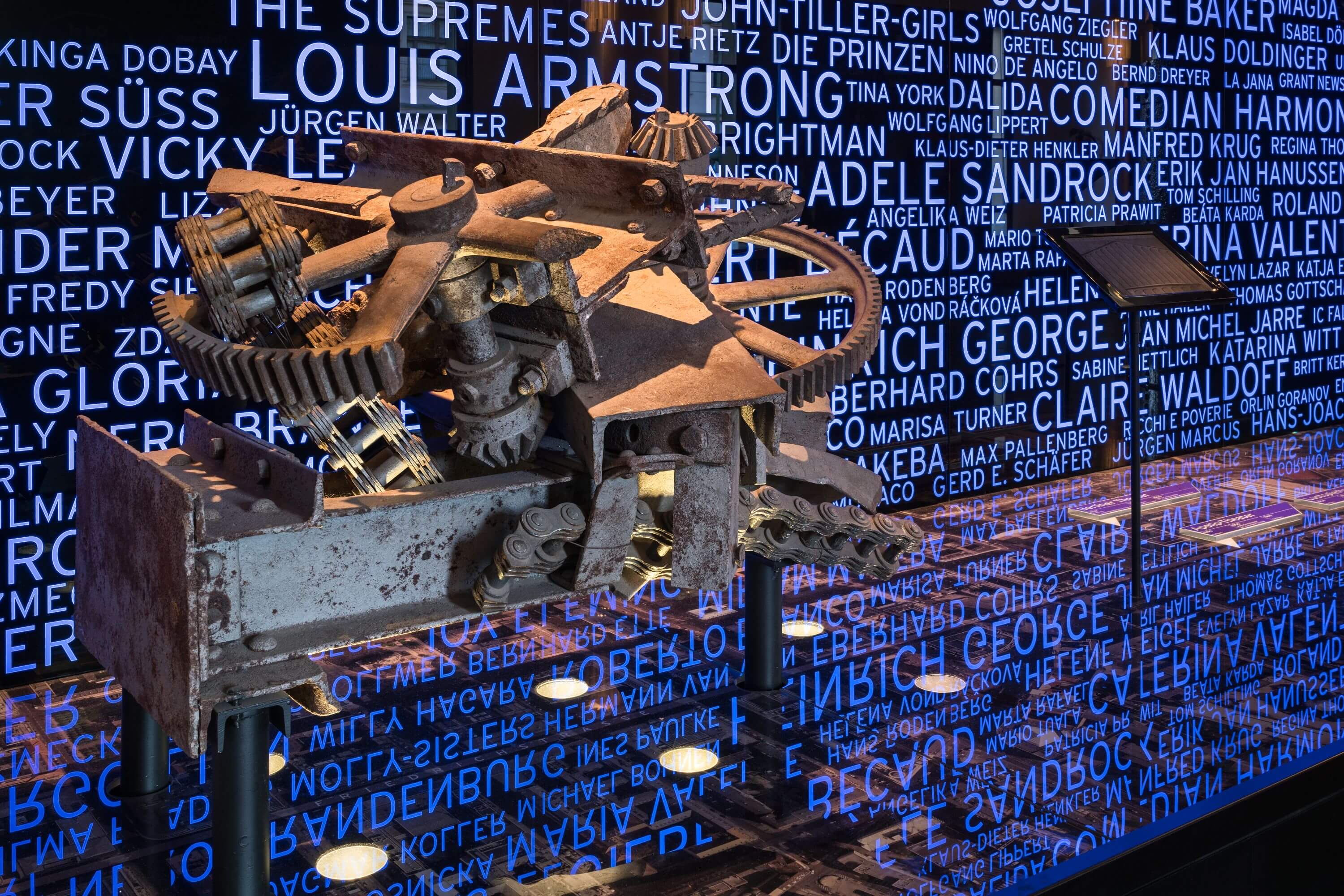 Permanent exhibition on the theatre's history and the Berlin-Mitte theatre district
In 2010, a permanent exhibition on the history of the theater district was opened in the foyer. Among the exhibits are parts of the stage machinery that Max Reinhardt had built at the old Palast. They are the final remaining testimony to this grand building. Just a few centimetres—the boards of the theater stage—separated them from theater greats of the likes of Marlene Dietrich, Louis Armstrong and Josephine Baker. The exhibition highlights the density of entertainment establishments in the Berlin-Mitte theatre district and along Friedrichstraße – both today and in the past.
Memorial to the Palast's founders
The Palast's history began on 29 November 1919 with opening of the Großes Schauspielhaus theater. This Berlin venue owes its international acclaim to three outstanding artists, namely Max Reinhardt, Hans Poelzig and Erik Charell. A memorial has now been erected in their honour at Friedrichstraße 107.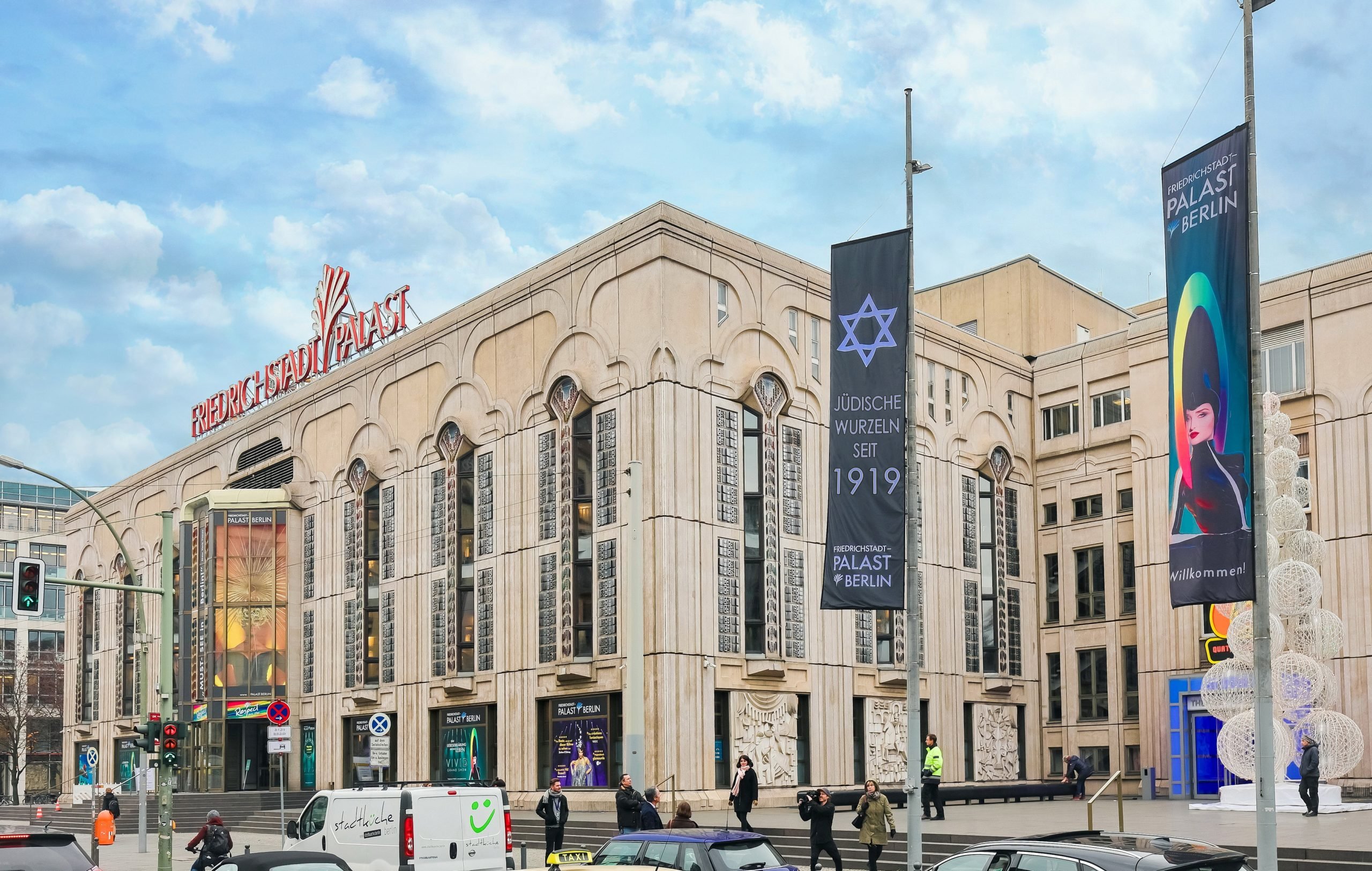 Jewish roots since 1919
Since the start of the 2019/20 anniversary season, the Palast has been reviewing the theatre's eventful history with a variety of activities. The most visited theatre in the German capital has now hoisted a flag outside its main entrance bearing a Star of David and the inscription "Jewish roots since 1919" in German and English.