Berlin is transformed into a particularly colourful place during the Easter holidays. Admittedly, a great deal can always be experienced in the city – but on special occasions such as Easter, there are even more options than usual! The around 180 museums and over 440 galleries are naturally also well worth a visit. But there is also far more to experience.
Easter fire spectacle
Beside plenty of Easter fun and an Easter market, an Easter fire is also lit in the Britzer Garten to drive out the winter spirits. The whole family will undoubtedly enjoy the hilarious traditional carrot fishing!

Thousands of visitors are expected when the traditional Easter fire is lit in the Gatow district of Spandau. This spectacular event is organised by Berlin-Gatow's volunteer fire brigade. Admission is generally free. Experience an Easter fire here that you will not forget in a hurry and that will make your visit to Berlin very special.
Other festivals and markets in Berlin at Easter
Berlin is famous for its creative and diverse Easter markets. A human-sized Easter bunny welcomes children to the Easter market on Breitscheidplatz. The Easter market on Alexanderplatz dazzles with almost 6,000 crochet Easter eggs. And a traditional Easter market is also held during the Easter festival at Düppel museum village in the south of Berlin.


During the spring festival on Kurt-Schumacher-Damm, the focus is most definitely on having fun: 40 rollercoasters, dodgems and merry-go-rounds have entertained families from all four corners of the globe for almost 50 years now. The Britz Tree Blossom Festival in Gutspark Britz is yet another joyful, but also action-packed event.

Chorin Abbey offers a whole series of activities, including theatre for kids, concerts, exhibitions, an Easter market and an Easter festival. Entire families flock to this fantastic event. The same goes for the Easter Knights' Festival at Spandau Citadel. A huge medieval market, shows and theatre performances ensure a varied programme in the grounds of the renaissance fortress.
Glamorous shows at the Friedrichstadt-Palast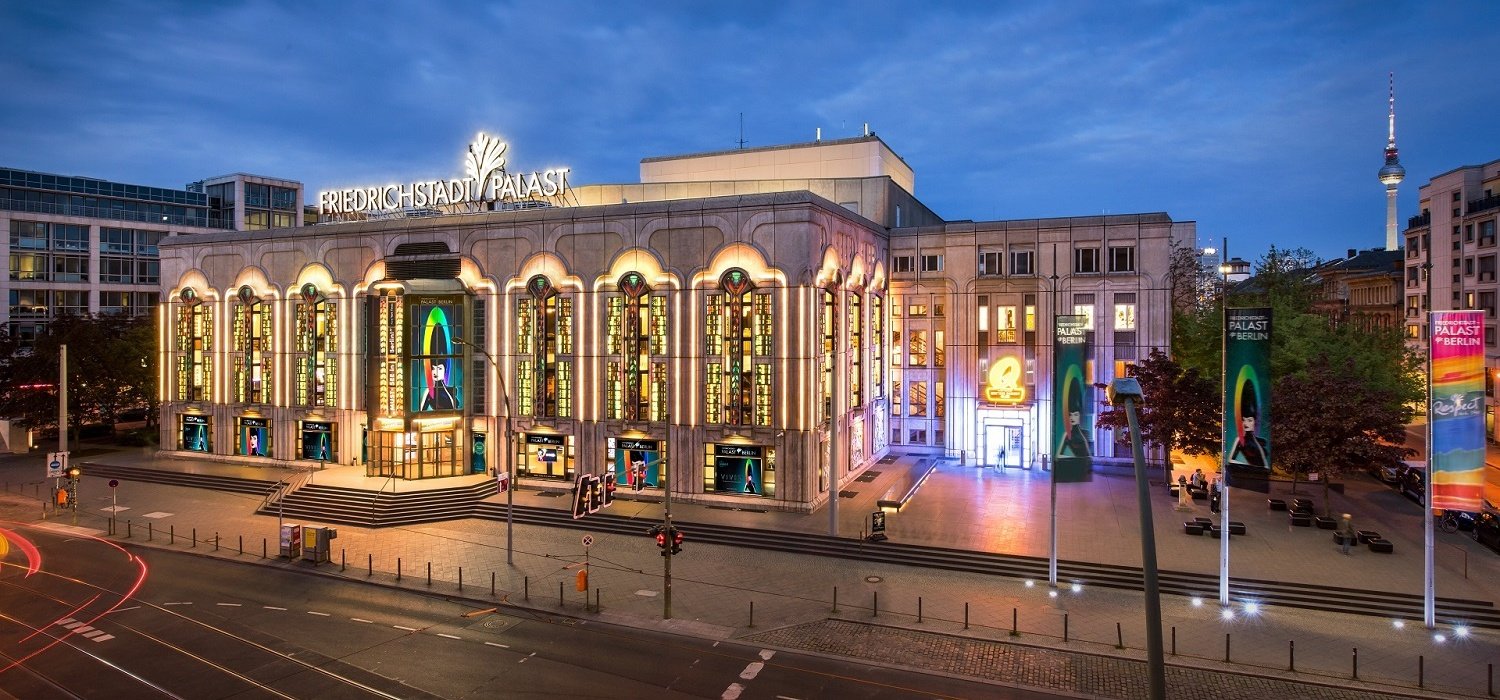 The Palast also offers thrilling entertainment at Easter. Experience 100 artists on the world's biggest theatre stage. Beside the huge show stage and world-class artists, particularly the spectacular costumes help to attract 700,000 people to the theatre every year.

The new show at the Palast is starting at 27 September. VIVID is a declaration of love to life. Featuring more than 100 stunning artists on the world's biggest theater stage. A production budget of 12 million euros for spectacular costumes and stage sets of unparalleled dimensions. A kaleidoscope of physical perfection and outstanding artistic performances that may prompt tears of joy. Despite all the glamour, ticket prices start at just €19.80!
How about an Easter brunch?
Take your time to have a look around in Berlin and you will notice that fantastic brunch deals are offered absolutely everywhere at Easter. A great many people have exactly the same idea though, so be sure to book a table well in advance. There is a lively brunch culture in the German capital, and late breakfasts (or early lunches) has long since become a popular custom on Sundays.
Enjoy a glorious walk at Easter
Berlin has countless green spaces, parks and opportunities for a wonderful, leisurely Easter stroll.

Not only cyclists, skaters, minigolfers and runners can be found at the former Tempelhof Airport – it is also possible to enjoy a pleasant walk across this tradition-rich former airfield and to experience Berlin's unique flair.



The sprawling parklands surrounding Charlottenburg Palace are an absolute highlight for those who enjoy walking. It is the oldest park in Berlin and Potsdam.

There is no need to restrict yourself to the centre of Berlin, though. Locations on the outskirts of the city such as the Müggelsee or Tegeler See lakes also make fantastic destinations for an Easter walk.
Unique flea markets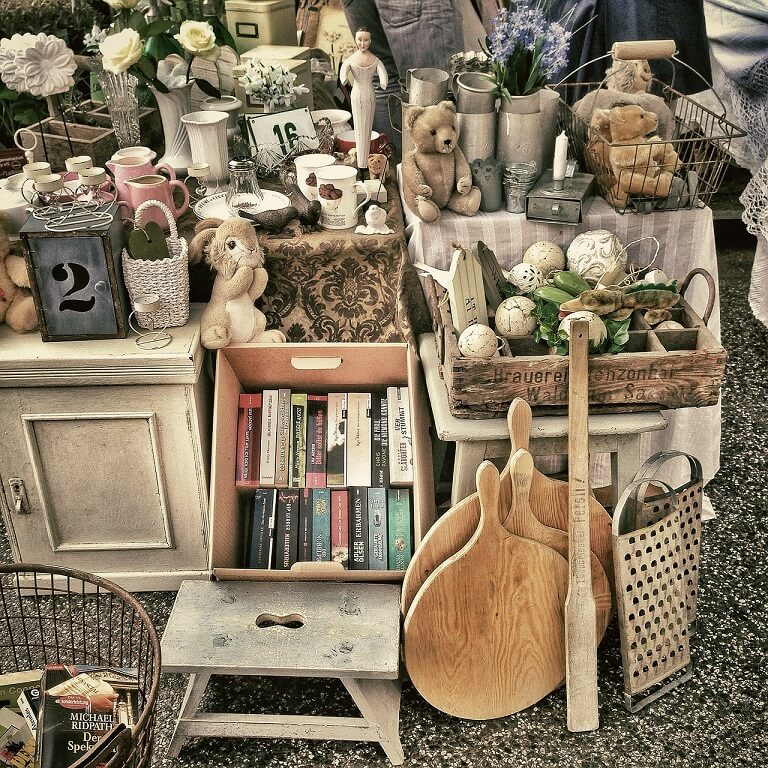 Berlin is famous the world over for its unique flea market culture. Why not use Easter to familiarise yourself with this popular tradition? You will not only find some real bargains at the flea market in Mauerpark, but also countless enthusiastic amateur singers. Open-air karaoke sessions are held here every Sunday from 3 p.m. There is traditionally also a lively hustle and bustle at the Sunday flea market on Boxhagener Platz as well as at the antiques market at the Bode Museum (also on Saturdays). As you can see, Berlin is a huge flea market city – and Easter is the ideal time to explore these.

If you don't happen to be in Berlin at Easter, then why not take a look at our tips for activities in the capital city on other weekends.

Credits:
Britzer Garten | Photo: Grün Berlin
Easter eggs | www.freepik.com | Designed by jannoon028
Tempelhof Airport | Photo: Flickr / martienbrander (cropped / CC BY 2.0)