The Palast show band is one of the world's largest ensuite ensembles. Comprising 18 musicians, the range of instruments played is more diverse than in the ensuite shows in Las Vegas.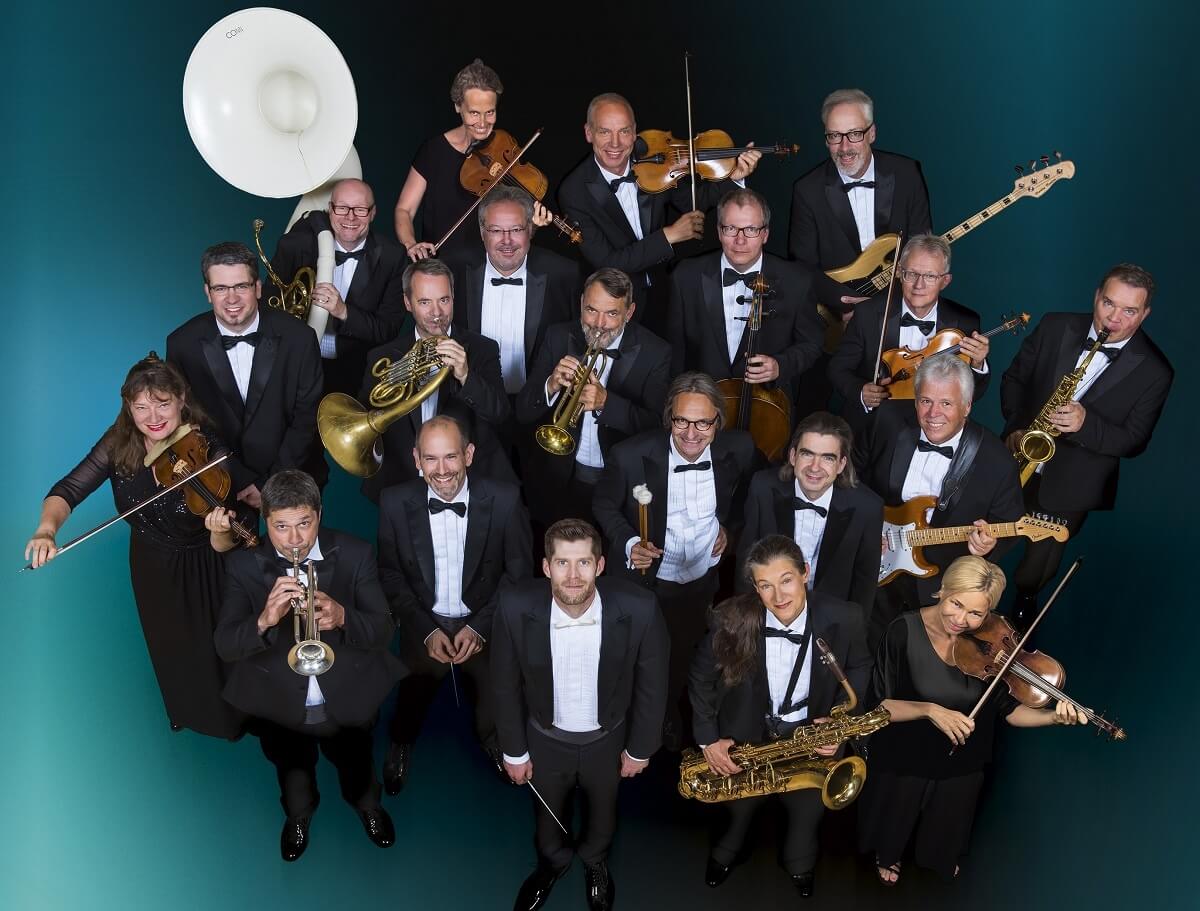 Our show band
Music Director
Daniel Behrens
Deputy Director of Music / Conductor
Tobias Leppert
Conductor
Sebastian Brandmeir
Violin I
Christoph Müller
Violin II
Corinna Jakoby, Stefanie Hölk
Viola
Frank Grünler, Winnie Kübart
Cello
Tobias Münch
Reed I
Markus Behrsing
Reed II
Karola Elßner, Peter Ludewig
Trumpet I
Christian Grabandt
Trumpet II
Jürgen Mietzner
French horn
Markus Weißer
Tenor Trombone
Olaf Maschke
Bass Trombone / Sousaphone
Marcus Voges
Keyboards
Thomas Teske, Jens Brück
Guitar
Rudolf Opitz
Electric and Contrabass
Alexander Procop
Drums
Jan Seeliger
Percussion
Christoph Schlemmer
Alexander Procop uses equipment by Glockenklang and Ken Smith.
Christian Grabandt plays ECLIPSE trumpets and flugelhorns with WARBURTON mouthpieces.
Rudi Opitz uses equipment by Tech 21.
Besides the ballet and show band, around 180 people work in the art, technical, marketing and administration departments to ensure all aspects are simply resplendent at the Palast each and every evening.