City breaks in the German capital – things to do in Berlin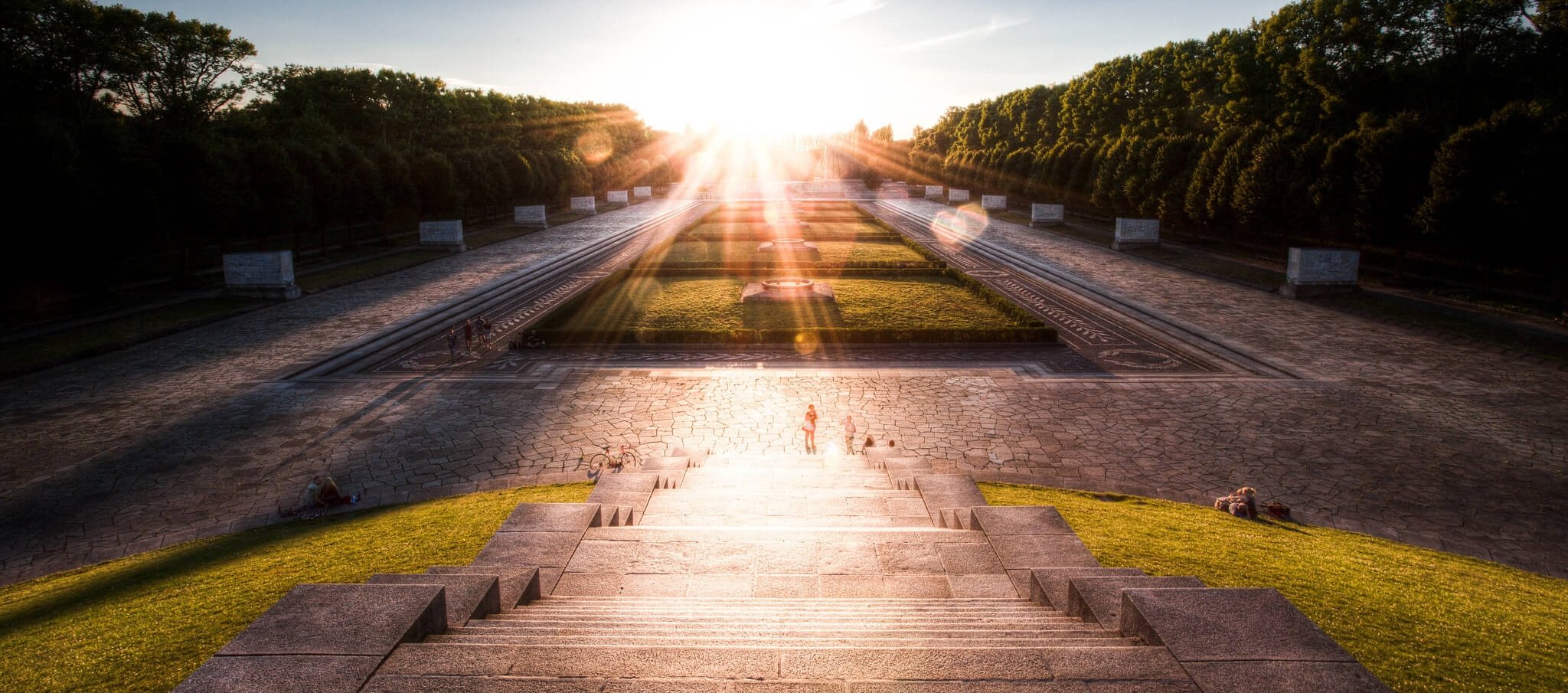 Attractions and sights can be found on virtually every corner in the German capital. The wide variety of events and nightlife offers mean you are more likely to feel indecisive than bored. How can you possibly decide what to do and which locations and activities are for you? We provide some answers to the question "I'm in Berlin – what should I do?" – off of the well-trodden tourist paths.
Explore nature from the water – boating in Treptower Park
Watching water is a good way to alleviate stress, particularly when it is surrounded by beautiful parklands. In Treptower Park, you will find both: the leisurely flowing Spree and lush green surrounds. It is possible to hire pedalos, paddle boats, rowing boats and motorboats and to spend a pleasant few hours on the water – perfect for a romantic trip for two or a family day out. After your boat trip, enjoy a cold beer and a tasty currywurst in the beer garden or at the kiosk.
What to do in Berlin – visit the Friedrichstadt-Palast today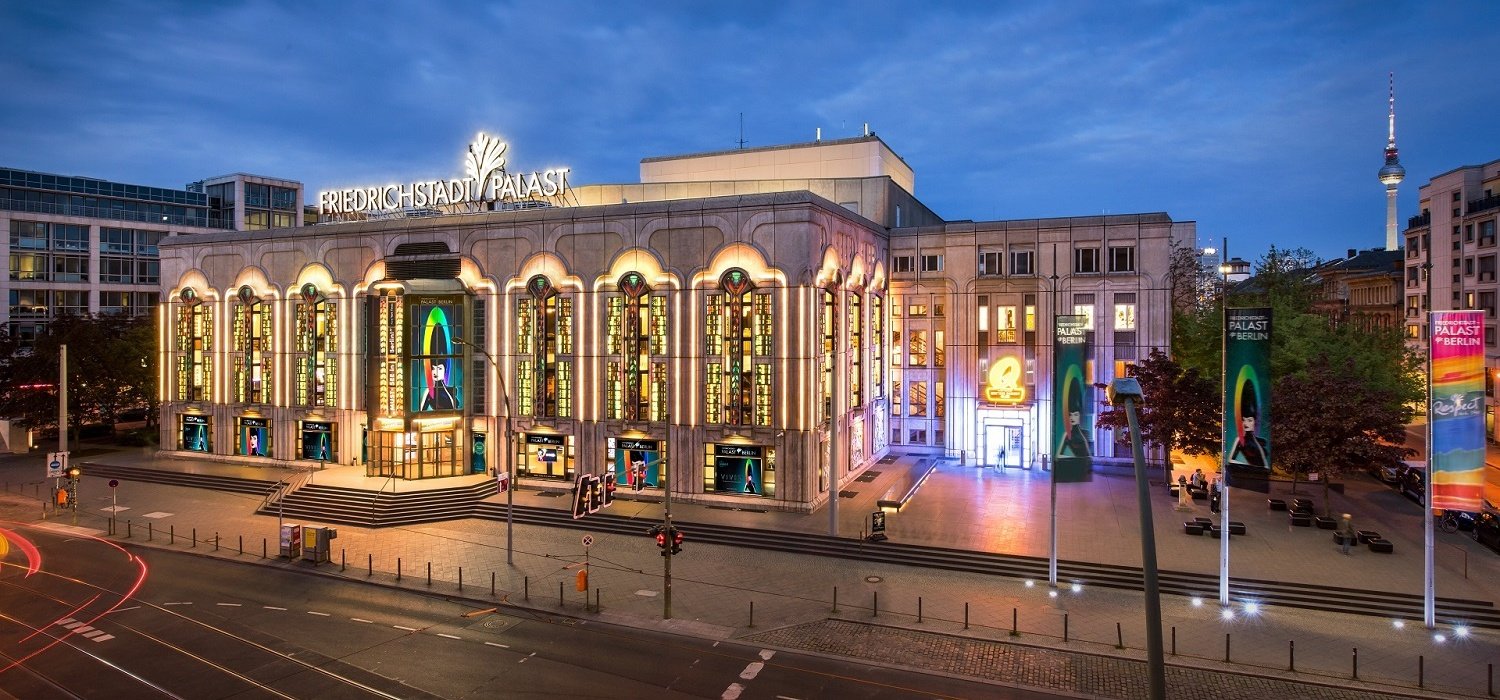 For those wishing to simply sit back and enjoy a fantastic show during their visit to Berlin, the Friedrichstadt-Palast in Berlin-Mitte is the place for them. The impressive Palast cannot be missed on Friedrichstraße – particularly in the evenings when the vast building's brightly-lit windows catch the attention of those passing by. Visitors will be even more impressed upon entering the Palast. Cool drinks and light refreshments can be enjoyed in the theatre's spacious foyer during the interval. The world's biggest theatre stage of 2,900 m² in size awaits in the theatre hall itself.

The shows performed here are as impressive as the building. The Grand Shows produced exclusively for the Palast are among the most lavish productions in the world. The new show at the Palast is starting at 27 September. VIVID is a declaration of love to life. Featuring more than 100 stunning artists on the world's biggest theater stage. A production budget of 12 million euros for spectacular costumes and stage sets of unparalleled dimensions. A kaleidoscope of physical perfection and outstanding artistic performances that may prompt tears of joy. Despite all the glamour, ticket prices start at just €19.80!
A new take on minigolf – black light minigolf in Görlitzer Park
Do you find minigolf easy and a bit boring in the daylight? In Görlitzer Park, you have the chance to play minigolf under UV lights. The clubs, balls, greens and wall paintings light the way. The latter depict everything from the Brandenburg Gate, Berlin bear and Victory Column to fantastical worlds and moonscapes. There are five rooms with a total of 18 holes to complete, along with a separate black light table tennis room and a café offering drinks and delicious cakes.
Wine festival on Rüdesheimer Platz
Warm summer nights, good conversations with friends and tasty wines – you will find all this during the wine festival on Rüdesheimer Platz in Wilmersdorf. The wine festival has been held here every year in the summer months since 1967. The square featuring beautifully ornate fountains is filled with benches, tables and a wine stand and picnic blankets are spread out. The most varied of wines can be sampled here and guests are able to bring their own food along with them – making this the perfect place to enjoy a warm summer evening with friends.
Live escape games – a unique team experience
Have you always wanted to know how well you and your friends or family would work together as a team? Team work is crucial during a live escape game. A group comprising two to six people is locked in a room out of which they must escape within a set amount of time – by solving a murder, freeing Berlin of zombies or defusing a bomb.
The scenarios are both versatile and nerve-wracking, and the room is filled with countless clues and puzzles – only with careful reflection and team work will it be possible to complete the challenges set, escape the room and thus win the game. For several years now, there have been a number of live escape game providers in Berlin, including EXIT in Mitte, THE ROOM in Lichtenberg and Cat in the bag, which is also in Mitte. All of these games have in common their thrilling nature – above all when the time limit has almost expired and the task set has not yet been completed.
Credits:
Sunset in Treptower Park | Photo: Flickr / JBarg (CC BY 2.0)
Görlitzer Park | Photo: Flickr / Uli Herrmann (CC BY-SA 2.0)
Boat in Treptower Park | Photo: Flickr / Dietmar Sittek (cropped / CC BY-SA 2.0)
Return to top