The eventful stage history of today's Friedrichstadt-Palast Berlin began one hundred years ago: on 29 November 1919, the Jewish theatre visionary Max Reinhardt opened the Großes Schauspielhaus – the predecessor to the Palast.
Since the start of the 2019/20 anniversary season, the Palast has been reviewing the theatre's eventful history with a variety of activities. The most visited theatre in the German capital has now hoisted a flag outside its main entrance bearing a Star of David and the inscription "Jewish roots since 1919" in German and English.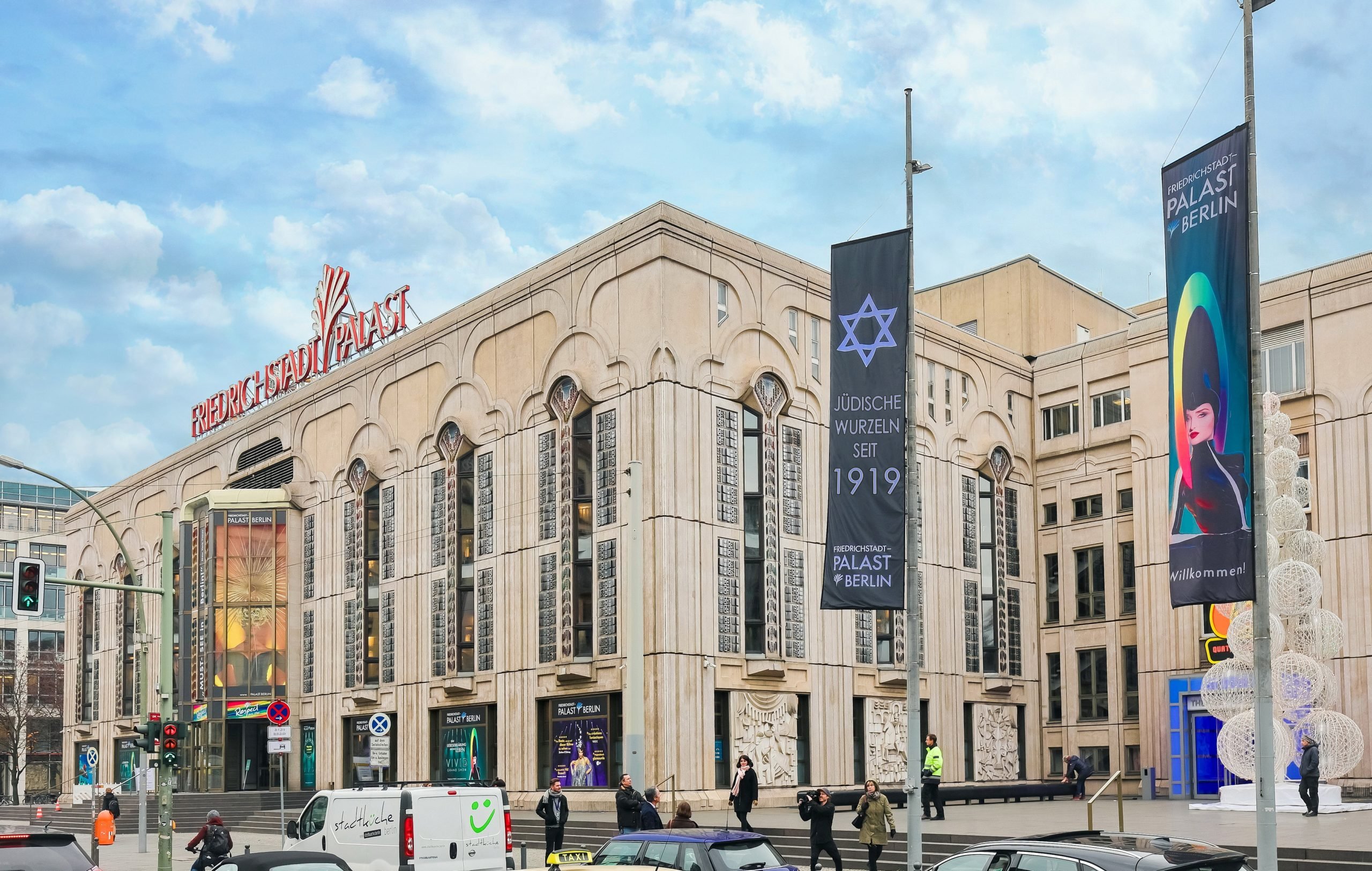 "Our founders of 1919 later suffered under the Nazis. Max Reinhardt as a Jew, Erik Charell as a Jew and homosexual, and Hans Poelzig as an expressionist architect. While Reinhardt and Charell went into exile, Poelzig was banned from pursuing his profession," tells Dr. Berndt Schmidt. "It's part of the theatre's history and represents a commitment. Especially in the wake of the attack on the synagogue in Halle and the assaults on rabbis and members of the Jewish community all across Germany."
Given its eventful history, the Palast today consciously stands for freedom, diversity and democracy.